Some photos of how the tow apparatus was built and used on C-47's and Waco CG-4A 's. All photos on this
page are cropped and computer enhanced from original prints from the McClellan AFB Museum.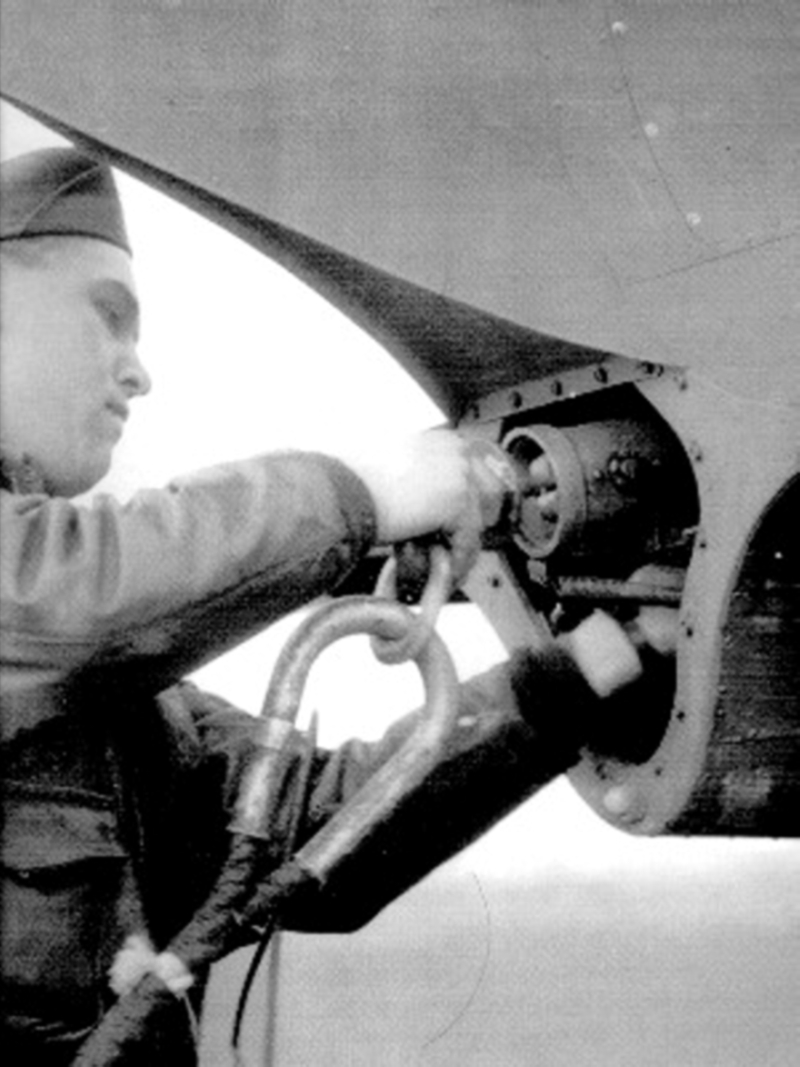 Hooking up the rope. Note the electrical wire for communications between the glider and towplane. Right photo shows side
view of the different tail cone used for this method of glider towing.
Home __________________________ CG4 and C-47 Main Page