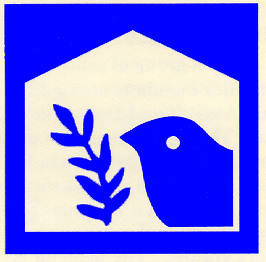 The Sexual Assault & Domestic
Violence Center of Yolo County

Crisis Lines:

Woodland (916) 662-1133
Davis (916) 662-1133
W. Sacramento (916) 371-1907


Office:

927A Main Street Woodland, CA 95695
(916) 661 -6336
Serving Yolo County since 1977

Our Misslon...
To eliminate sexual assault and domestic violence through sensitive prevention, intervention, and treatment.

Our History...
In 1977, a group of concerned community members created the Sexual Assault and Domestic Violence Center. The Center began to provide crisis intervention services to battered women and sexual assault victims in Yolo County with a 24-hour crisis hotline, individual counseling, and support groups. The need for services continued to grow and, in 1980, Harper House, our county's only shelter for battered women and children, was opened. In 1982, a child abuse prevention component was added, and in 1987 the Latina Outreach Program was launched. In January of 1994, the Child Sexual Abuse Treatment Program was added. It is a long-term treatment program for children who are victims of sexual abuse and for their families.
The Center now has service sites in Davis, West Sacramento, and Woodland. The administrative offices and primary counseling services are located in Woodland.

Our Support and Funding...

Volunteers are the lifeblood of our organization. Each year, the Sexual Assault & Domestic Violence Center volunteers assist over 3,000 people on the 24-hour crisis hotline. All Crisis line counselors complete an intensive 55-hour training program prior to working on the hotline.

Leadership for the Center is pro" vided by an all-volunteer Board of Directors. The Board is made up of local community members and business leaders who give their time and talent to support and lend direction to the Center. Each member also contributes financially to the Center.

Funding for Center programs and services comes from a combination of government, foundation, corporate, and individual support.

The ongoing support of our funders and the efforts of individual volunteers have made it possible for the Center to assist victims of physical and sexual abuse and their families for nearly twenty years.

The Center is a member of the Woodland United Way and an affiliate member of the Sacramento Area United Way.

How You Can Help...

Your support of the Sexual Assault and Domestic Violence Center will help to ensure the availability of services for years to come.

Your gift is an investment in the future. Working together, we can strengthen our community by helping individuals and families rebuild their lives free of violence.

An annual pledge of support to the Center is a commitment to peace at home and in our society.

To learn more about how you can help through a tax-deductible donation, call the Center at: (916) 661-6336.

Peace Begins At Home

Sexual Assault & Domestic Violence Center Services
24Hour Crisis Line: Emotional support and information and referral for victims of domestic violence and sexual assault. Staffed by trained volunteers around-the-clock.

Harper House Shelter: Emergency shelter and six to eight week comprehensive program for battered women and their children. Also provided are food, clothing, counseling, and transportation to services.
Latina Outreach Program: Bilingual crisis counseling and prevention education programs for the Latino community.

Counseling and Support Groups: Peer counseling, support groups, and short-term individual counseling. Ongoing support groups are offered for battered women, adults molested as children, and adult sexual assault survivors. Alternatives To Violence Program provides 32 weeks of anger management classes for batterers.

Child Sexual Abuse Treatment Program: Long-term treatment program for children who have been sexually abused and for their families.

Community Education and Outreach Program: Presentations on domestic violence, sexual assault, and child abuse prevention are offered to schools, businesses, organizations, and community groups.
C.A.R.E. (Concerned Advocates Responding to Emergencies): Hospital and court accompaniment and advocacy for victims of sexual assault.

Temporary Restraining Orders: Assistance in obtaining restraining orders in cases of physical and sexual abuse by a partner or spouse.

All services are confidential
The Sexual Assault & Domestic Violence Center does not discriminate on the basis of race, national origin, religion, marital status, gender, sexual orientation, or any other basis prohibited by state and federal law.